Welcome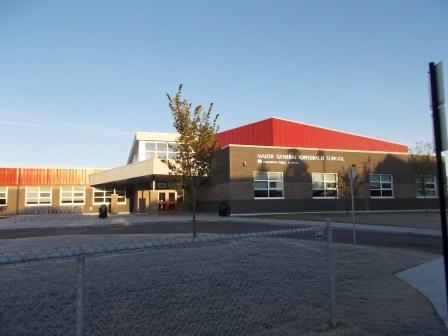 Located in north Edmonton, Major-General Griesbach School (MGG) is a Kindergarten to Grade 9 school in the neighbourhood named after W.A. Griesbach, a World War I soldier and Edmonton's youngest mayor. The school was formerly the center of learning for the children of military families stationed at CFB Edmonton. Today, it is a part of Edmonton Public Schools.
The Griesbach neighbourhood is expanding, renovating, and improving, and so has MGG. As announced by Alberta Education, a completely new facility was designed, built, and opened for classes on September 4, 2012. The new school was designed to accommodate up to 600 students from Kindergarten to Grade 9.
For enrolment information, contact the main office at 780-456-9482 or
griesbach@epsb.ca
.